Creative Academy offers a variety of training courses as e-learning via our online learning platform, Bridge. We were fortunate during the COVID-19 pandemic that this meant we could continue to train Creative Support staff with much less disruption than would have been the case if we only delivered in-person training.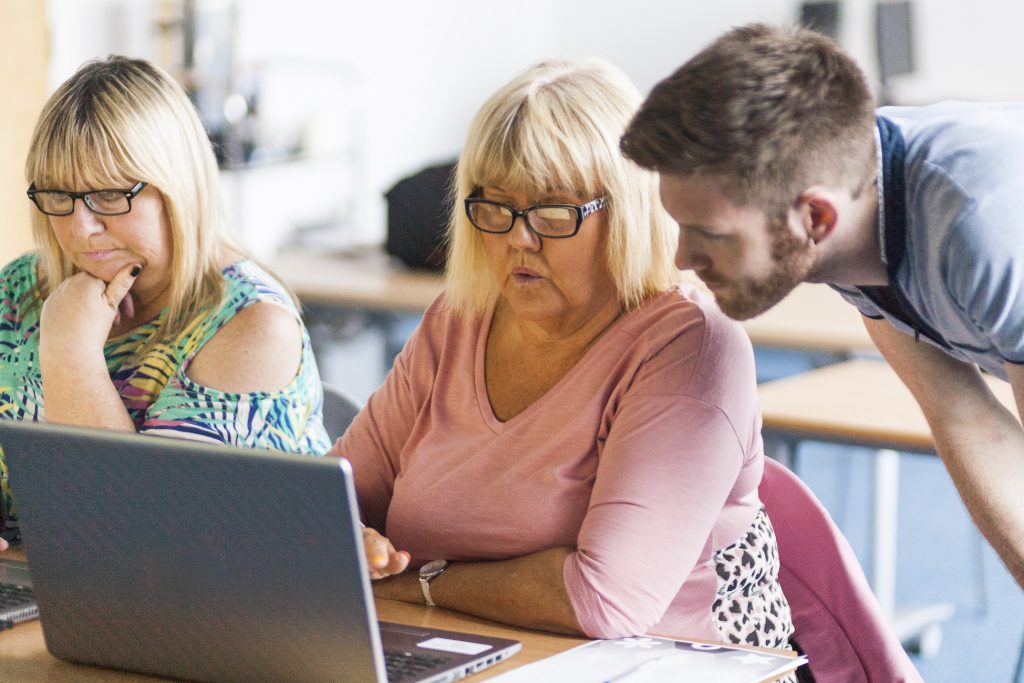 How do Creative Support staff book on to e-learning?
As with any other course for Creative Support staff, the staff
member should fill in our training application form, which can be found on the right-hand side of this page, and send it to training.applications@creativesupport.co.uk with their line manager copied into the email.
How do I log into Bridge?
When your Bridge account is first created, you will receive an email containing your username (or "Login ID") and a link to set your password. Usernames are usually the employee's 6-digit employee number, and anyone with an employee number shorter than this should add enough zeros to the beginning of the number until it is 6-digits long
(e.g. employee number 123 becomes 000123).
How much time do I have to complete an e-learning course?
We book employees on to e-learning courses on a monthly basis, meaning that the course will be available to access throughout the month that they are enrolled on it. We don't expect any individual course to take any longer than 2 hours to complete.
Who do I contact for assistance with e-learning?
You should first check our E-Learning FAQs on the right-hand side of this page, but if you still don't find the answer you're looking for, you can call the Learning & Development Team on 0161 238 7664 from Monday to Friday, 9am-5pm, or send an email to training@creativesupport.co.uk.