Creative Academy provides resources and a wide range of training programmes which are made available to staff in health and social care and service users inside and outside of the organisation. We hold several nationally recognised standards of excellence and have created a positive learning culture within our organisation. As a result, we have an excellent track record in developing our people through to high-level academic achievement.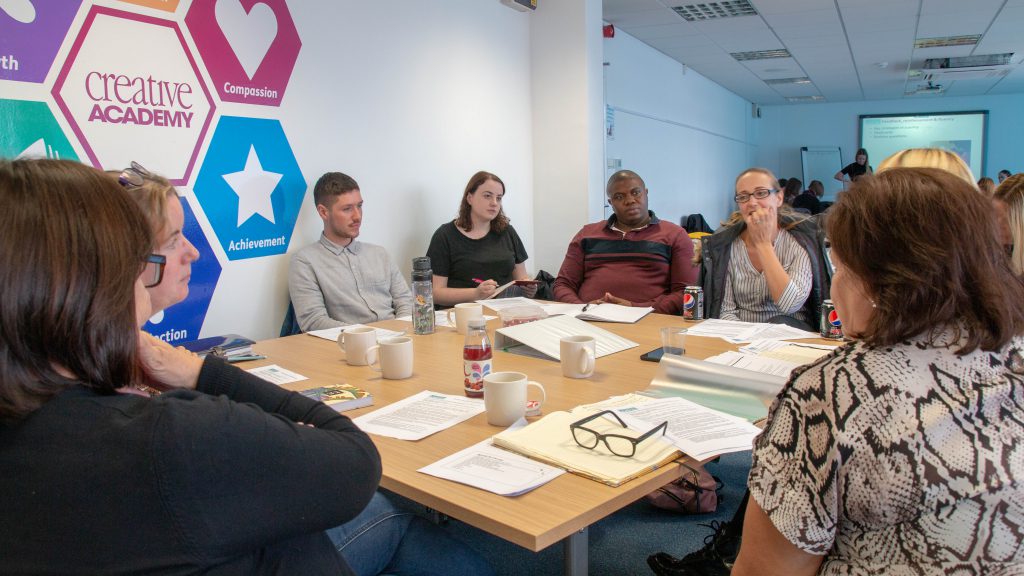 Creative Academy is the Learning & Development Department of Creative Support Ltd. We offer a range of training opportunities to enable our staff to reach their full potential, whatever their role within the organisation, ensuring dignity, respect and compassion for all is at the heart of everything we do.
We are an Investors in People Silver status organisation and a Skills for Care endorsed provider. Our programmes are developed in line with nationally recognised frameworks including the Ofqual Regulated Qualifications Framework (RQF), Care Quality Commission key lines of enquiry, prompts and ratings characteristics for adult social care services, the Care Certificate and the Skills for Care Induction Standards for New Managers.
Here you can discover more about our team and why we are best-equipped to suit your training needs.
Find the answers to some of our most frequently asked questions.
Creative Support is a not-for-profit organisation promoting the independence, inclusion and wellbeing of people with care and support needs.